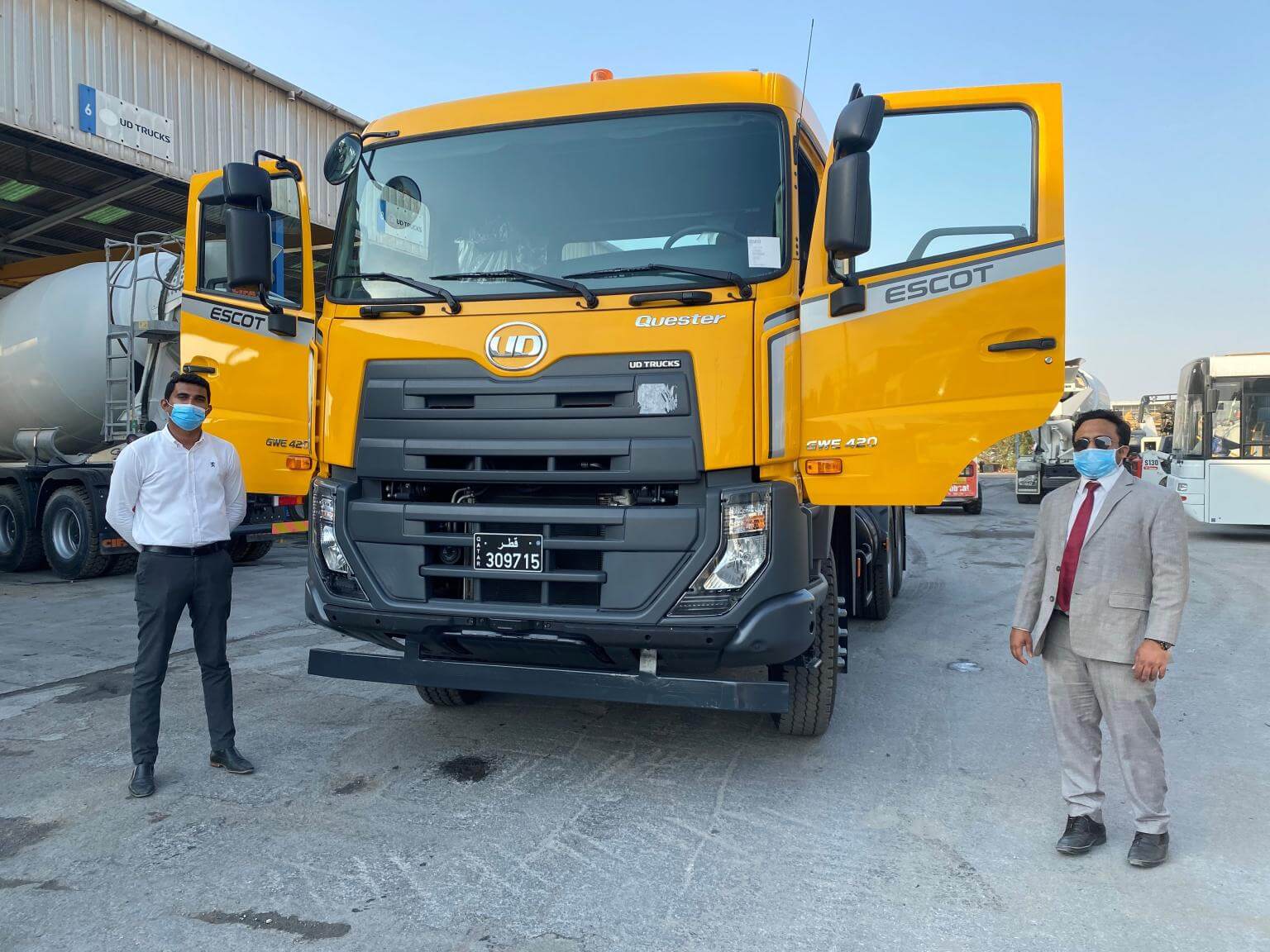 The secret of Quester lies in its versatility. With Quester, UD Truck's offers a vehicle that allows customization for any transport requirement. A 3.5 m wide low bed trailer with 60 ton payload to carry heavy machineries was custom-built for this client-UD Truck's

ESCOT- Easy & Safe Controlled Transmission
-A fast-responding automated manual transmission that has built-in intelligence.
-Quickly and automatically choosing the right gear at all times.
-When driving in ECO mode, every gear change is timed precisely, to let the engine work at its most efficient rpm range letting the truck achieve superior fuel efficiency.
-Improved productivity and efficiency via easier driving.
-Less stress and fatigue increases safety.
-PWR+ mode offers greater driving stability and smoother takeoff in tough conditions.