Automotive
Welcome to Jaidah Automotive, we have been caring for people and their cars for over fifty years. Supplying you with the best vehicles, understanding your needs and meeting your expectations. That's the Jaidah Automotive way.

Always drive exceptional
Choice & Reliability
Choose from our incredible product range of renowned vehicles, all supported by high-quality aftersales service that gives you the reliability you can depend upon on the road.
Drive some of the most exciting vehicles around with Jaidah Automotive. Our history began with the legendary Chevrolet over 50 years ago, but our division has now grown further to offer you the innovative and multi-award-winning Hyundai and Genesis models. You will find servicing support too through our multi-brand vehicle servicing network, AUTOLAB in addition to our vehicle leasing, rental and transportation opportunities through the most recent addition to our family, Gulfcar.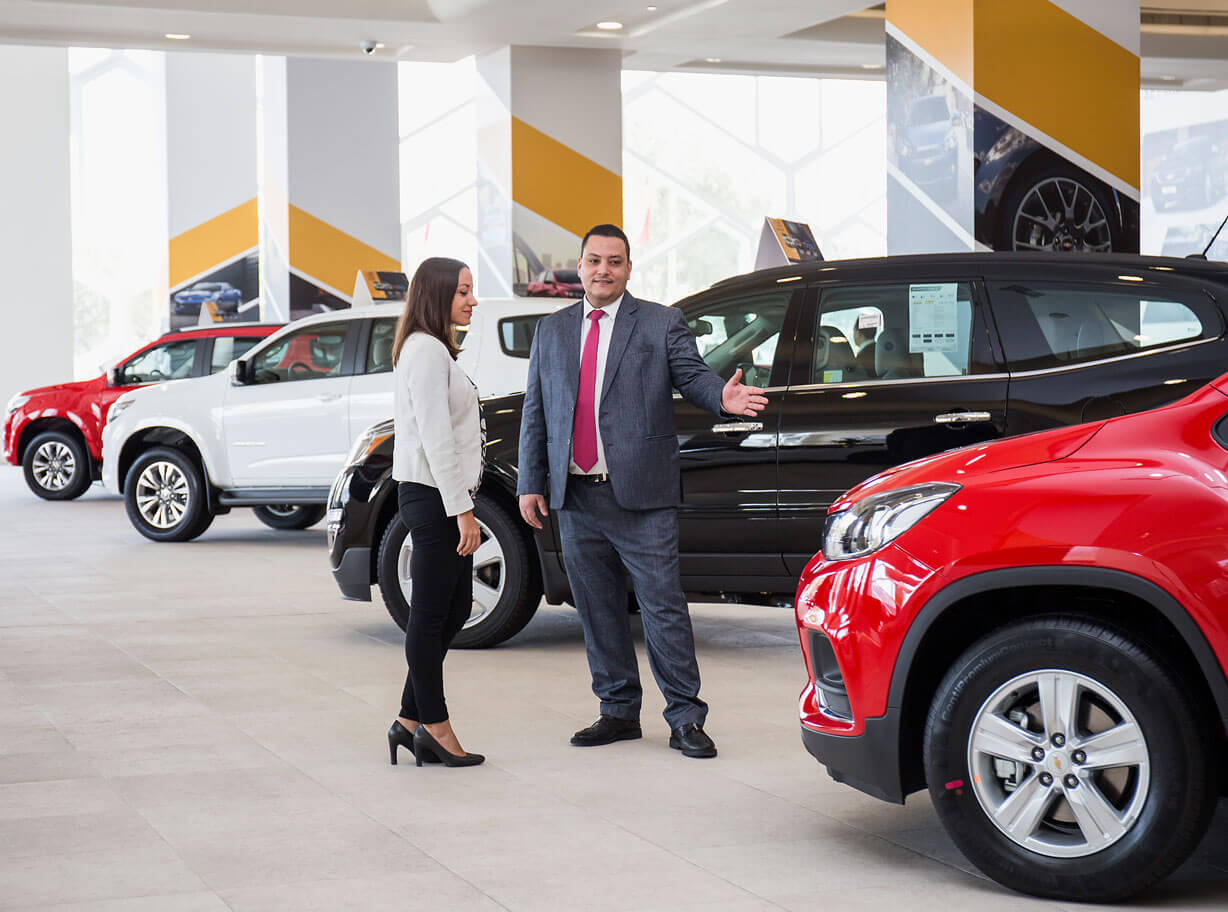 Chevrolet
Find New Roads in Qatar with Chevrolet. Show your adventurous spirit and explore all the country has to offer. Our long-established history with General Motors and exclusive distribution ensures you can benefit from our extensive range of exciting Chevrolet models, all complemented by outstanding customer service.
Visit our website or one of our four stunning showrooms to find out more.
Genesis
Experience athletic elegance with Genesis. Inspired by the dynamic motion of the horse, Genesis takes your refinement to the next level with a superb range of multi-award-winning vehicles. For those that love to drive, the Genesis awaits.
Visit our website or one of our 2 showrooms to find out more.
Hyundai
Enhance your life with Hyundai. Designed and built to improve life, while considering the human factor, the environment and the future of mobility, Hyundai offers you a modern premium experience from its wide range of innovative vehicles.
Visit our website or our 2 showrooms to find out more.
Geely
Founded in 1986, Geely Holding Group is one of ten leading car manufacturers of China, actively investing into scientific research and development as well as training and developing of their personnel.
It was recognized as the most innovative company in China.
Visit our website or showroom to find out more.
Gulfcar
Experience vehicle rental, leasing and private transportation with a difference with Gulfcar. Formed to service a variety of renting, leasing and private hire needs by providing you with a wider range of renowned vehicle brands.
Visit our website or call 8000881 to find out more.
Autolab
Keep moving with AUTOLAB. It's Qatar's fully-fledged multi-brand vehicle service network that provides you with all your car maintenance needs. Out of warranty? No problem. Our business provides the highest quality repair services and a cost-effective alternative to authorised car dealerships. We can also provide you with a range of excellent quality parts available at very reasonable prices.
Keep your vehicle where it belongs, on the road.
Visit our website or one of our 3 service stations to find out more.