Prime Security Services
Welcome to Prime Security Services, we leveraged our expertise in providing electrical solutions to naturally broaden into security. There are multiple levels of security, so we determine your precise requirements in order to protect what you value.

Keeping you secure
Knowledge & Protection
Rely on our considerable knowledge of electronic systems and solutions to get the precise level of security to fit your needs.
Ensuring you protect what you value is critical, whether people, possessions or data. We appreciate that in this fast-changing world, security has to remain one step ahead in order to not just react but preempt. This is one of the fundamental strengths of Prime Security Services. Depend on our security systems such as video surveillance, ICT/active data networks, A/V systems, access controls, building management systems and more – and be certain you are keeping your home or enterprise secure.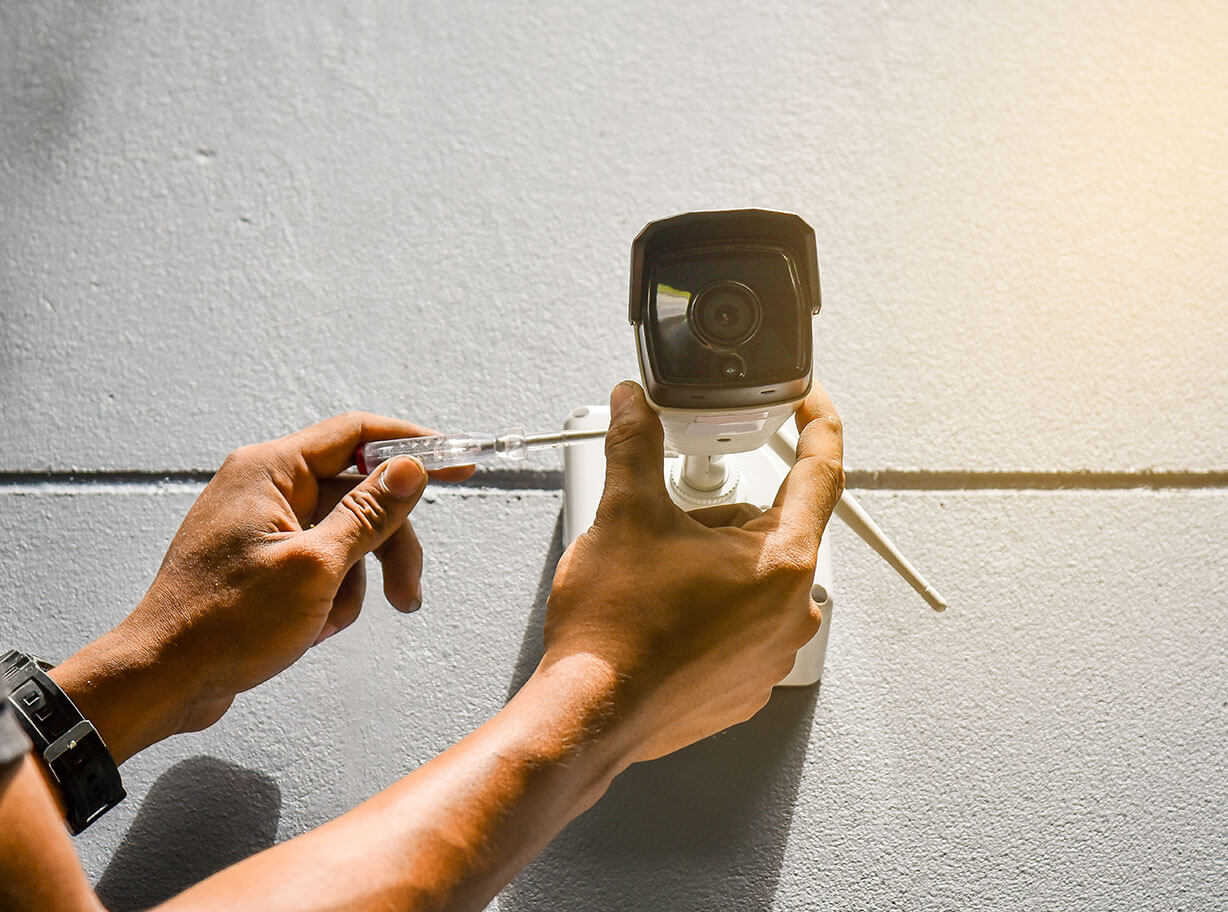 SOLUTIONS
Safety & Security Systems
Communication systems
Automation Systems
Operational Systems
Professional A/V/L Systems
Emergency Systems
Safety & Security Systems
IP CCTV
Prime Security Services offers a wide and complete range of surveillance security, HD cameras, DVR, cables, connectors, power supplies and display monitors. With the support of well-known vendors from all around the world, PSS represents the world-class brands renowned for manufacturing surveillance cameras, recording systems, access control systems, and video management software. These security systems are used by various customers, ranging from private home owners of businesses to the public sector.
Public Address Systems
Our in-depth expertise in PSS includes supplying a wide range of audio and video public address systems, which are developed in collaboration with reputable international suppliers and our certified engineers. Microphones, audio sources, volume control, IP based intercom systems, evacuation alarm systems, audio conference centers, video conference centers as well as tailor made solutions are just some of the solutions which PSS brings to the market.
Fire Protection System
FM200 Gas Extinguishing Systems (HFC 227-ea)

NOVEC 1230 Extinguishing Systems (FK 5112)

Other Extinguishing System
Structured Cabling Systems
PSS is in the position to develop complete cabling systems including associated hardware resulting in a comprehensive telecommunications infrastructure, which serves a number of purposes, such as telephone services or data transmission through a computer network. At PSS, we do not only develop these systems, but also we perform all installation works wherever required.
Active Network Systems
Access switches, distribution switches, routers, firewall and core switches are available to enable internet and internal network connectivity for your computer systems.
Wi- Fi Network System
From family homes to single offices and entire business centers and universities, we provide access points, controllers and NMS software to ensure wireless connectivity for computers, tablets, and mobiles.
Digital Signage
Through state-of-the-art digital signage, our clients are able to significantly enhance their customer experience. As part of our solutions, we provide centrally controlled advertisement screens including software for shopping malls, airports, and public areas.
Building Management Systems
Monitoring and controlling HVAC systems, lighting, fire- smoke detection and alarms, energy metering, lifts and all system monitoring with a single software to provide energy efficiency and comprehensive control in complex systems. For energy efficient constructions and buildings PSS is ready to design and apply your own solution to manage the electrical devices and their consumption.
Guest Room Management Systems
Keypads, light control, shutter control, do not disturb, clean my room and all other functionalities which are needed by guests in hotels.
Lighting Automation
Presence sensors, keypads and touch screens are available to enable smarter control from the remote locations and encourage energy efficiency.
Intelligent House Systems
Tapping into the emerging trend of smart homes, there is a need of controlling connected devices effectively. Our systems allow home residents to monitor and take control of their home in a simple and productive manner.
PICV and Control Valves
Mechanical equipment components for buildings to provide smarter water control (chilled water, sewage water etc.).
Master Clock Systems
Clocks, GPS and NTP servers are available to provide synchronized and accurate time measurement in stadiums, schools, airports etc.
IP Intercom Systems
An integrated audio communication system that employs packet audio technology over the IP network to achieve fast and accurate communications with optimal security and reliability.
SMATV and IP TV Systems
Satellite dishes, multi-switch systems, and receivers to provide centralized and interactive entertainment in hospitality buildings and residential areas.
Nurse Call and Emergency Call Systems
Emergency call buttons, pulling ropes, and pillow speakers to provide safety of patients in hospitals, accessible toilets or public areas.
Professional A/V/L Systems
A/V System Components
Professional speakers, projectors, video walls, amplifiers and stage lights to be used in meeting rooms, auditoriums, theatres and other venues.
Congress Conference and Simultaneous Translation Systems
Discussion microphones, IR radiators, and receivers with headphones to provide up to 31 simultaneous language translations in majlises, auditoriums, and meeting rooms.
Broadcast Cabling Systems
Central Battery Systems
Battery systems are offered to provide power for emergency lighting and exit signage systems in emergency situations such as earth quakes, fires etc.
Emergency Exit Systems
Ensuring full compliance with the regulations of the General Directorate of Civil Defense and employing MOI and QCD certified engineers, PSS provides illuminated, automatic and manual exit signage for every building and business type.
UPS Systems
At PSS, we are ready to provide uninterruptible power supply (UPS) systems that ensure the operability of critical technology in your buildings.