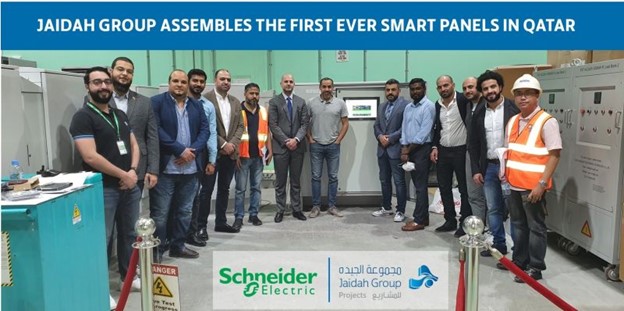 First-ever smart panels in Qatar assembled by Jaidah Project Division's Switchgear Factory in collaboration with Schneider Electric were supplied to Ashghal.

The smart panels consist of advanced HMI touch screens operated by Windows with real-time display of the Single Line Diagram including the animation for opening and closing circuit breakers, Alarms, Events, Trends, number of closes, number of trips and operational hours.

The complete operation of the circuit breakers, contactors and various components in the panels can be performed from the HMI. A complete database is programmed in the HMIs with the user credentials and their privileges (monitoring or controlling). All the historical data is stored which can help in data recollection and verification.

These smart panels also have a future provision for accessing and controlling all the connected panels (over TCP/IP or Fibre Optics) from a centralized location.