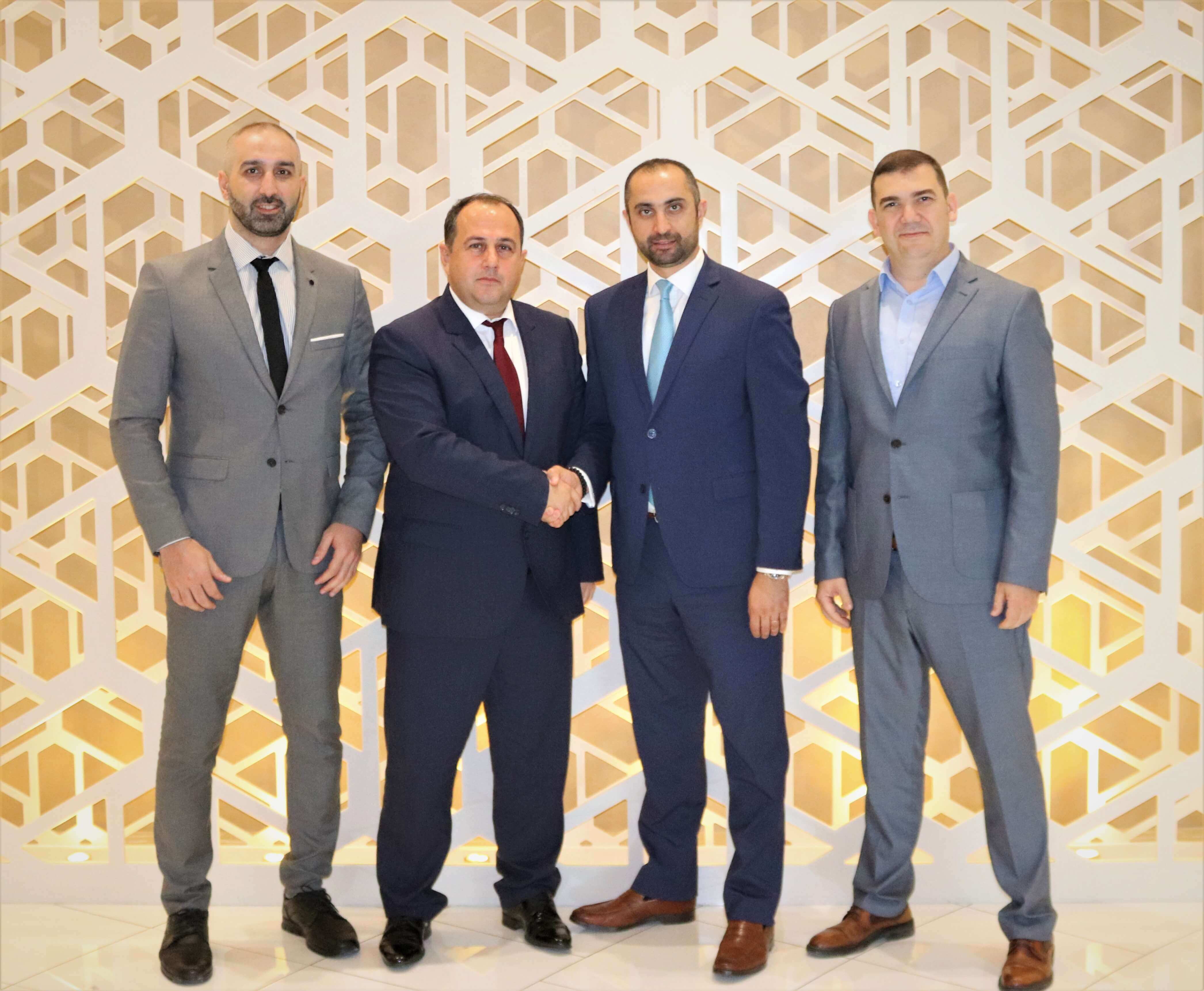 Jaidah Group Prime Security Services (PSS) and Leviton are proud to announce their partnership to supply, test & commission structured cabling systems for various new projects in Qatar.
For over 25 years, Jaidah Group PSS has leveraged on their expertise of electronic systems and solutions to protect what their customers value, by providing multiple levels of security systems based on precise requirements of the end user. These systems include Video surveillance, ICT/active data networks, A/V systems, access controls, building management systems and more.
Leviton with a history of more than 100 years is committed to providing high value solutions with the latest technology that makes their customer's lives easier, safer and more rewarding. From electrical, to lighting, to networking, Leviton has a broad spectrum of design and production capabilities that tailor to the customer's unique needs & Challenges.
(On the picture) from left to right is Alaa Habanjar- Regional Sales Manager Leviton Middle East & Africa, Altug Okay- Managing Director of Equipments & Projects Jaidah group, Shady S. Youssef – Leviton Managing Director (IMEA) and Askin Cesur-Prime Security Manager Jaidah Group.

Jaidah group & Leviton look forward to future collaborations that provide value added services to the economy of Qatar.
JaidahGroup #Leviton #Partnerships #PSS #TogetherWeGrow