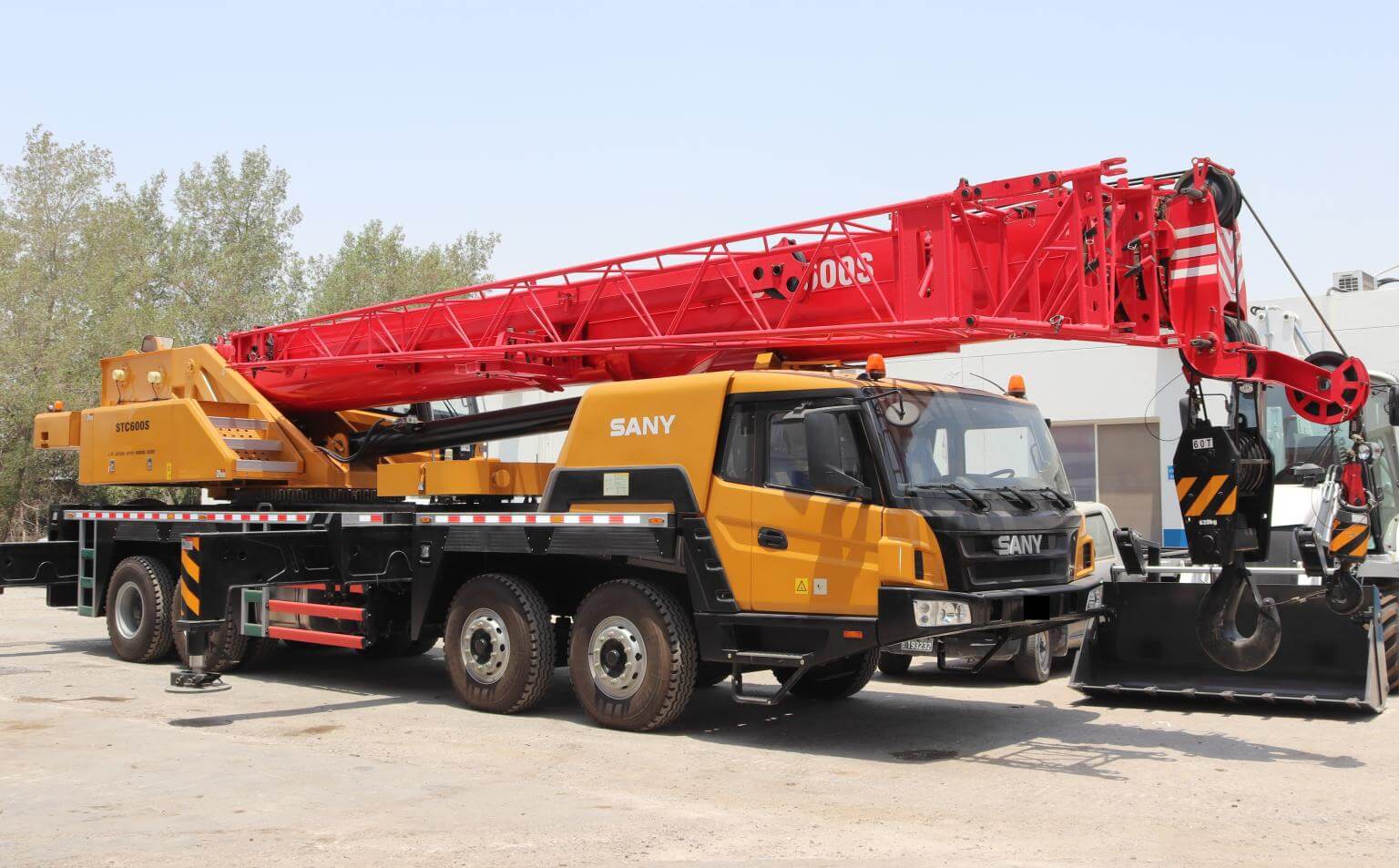 With SANY cranes you get:
Ultra-long, super strong & highly sensitive load lifting capacity: Five-section boom of high strength steel structure & optimized U-shaped cross section reduces weight significantly with higher safety rates. Its maximum lifting capacity is 60 ton, full-extended boom length of 43.5 m.
Efficient, energy-saving & adjustable electrical proportion hydraulic system: Load feedback of hydraulic system, constant power control, piston pump & electrical control valve provide strong lifting capacity & micro-mobility.
Excellent stable chassis performance: Double-axle drive is used, providing good traffic ability & comfort under complex road conditions. Rear axle is equipped with rubber suspension & V-shaped thrust lever which provide less vibration & comfortable travel feel. Advanced, intelligent electric control system: CAN-bus full-digital network control technology ensures stable control signal, simple harness & high reliability.