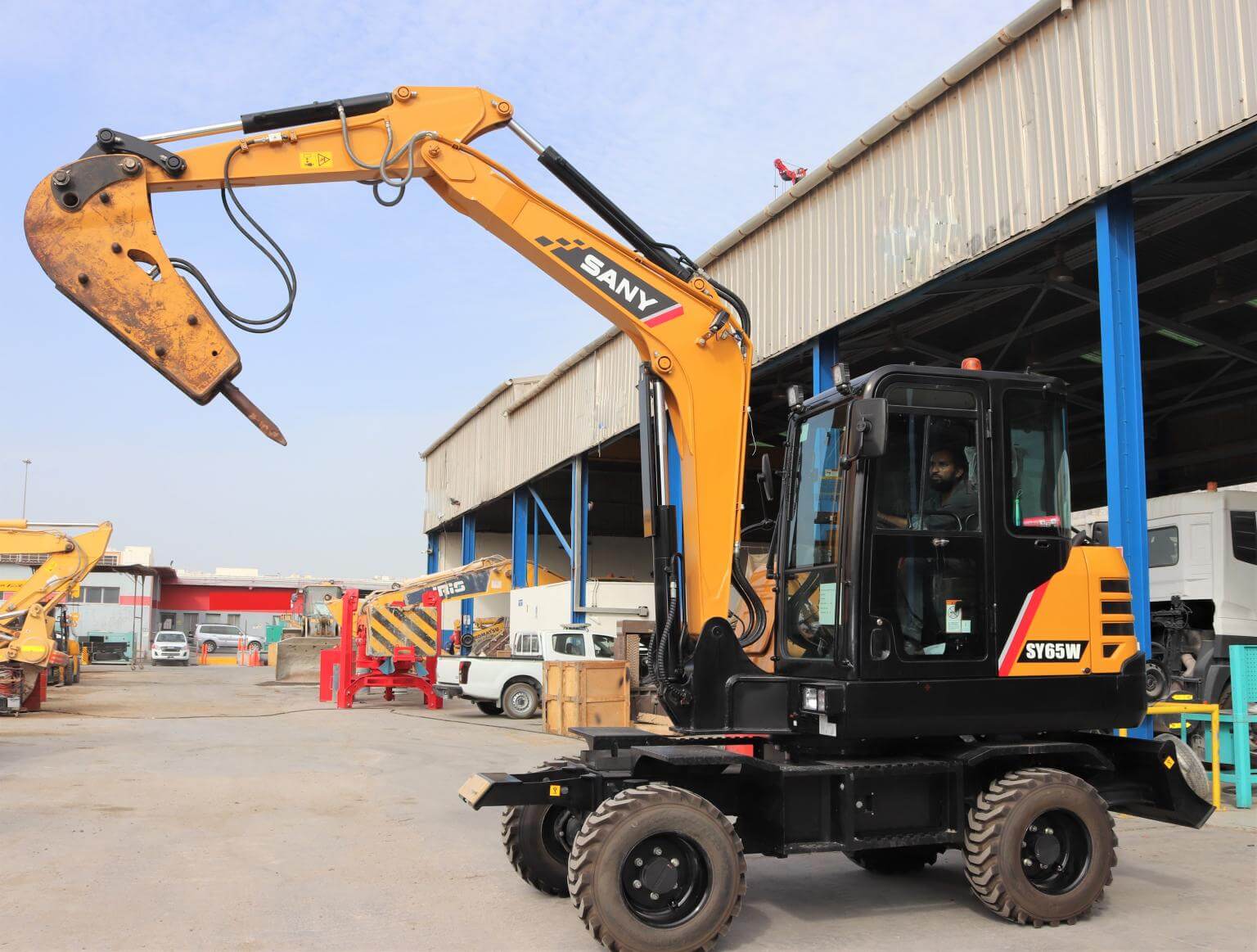 SANY wheeled excavators SY65W offer the flexibility and power to complete construction jobs in both on- and off-road situations.

Benefits & Features
High efficiency and low consumption
The Tier 3 kubota Engine can precisely control the fuel jet according to the various working modes, to make the fuel burn more sufficiently.

Excellent reliability and durability
The self-independently DOMCS dynamic optimized intelligent control system realizes the perfect match of the engine and the main pump, making the movement faster and in turn prolonging the service life.

User friendly design
The brand-new damping system, cab with extra-large view, strengthened noise reduction design, greatly improve the operation experience.