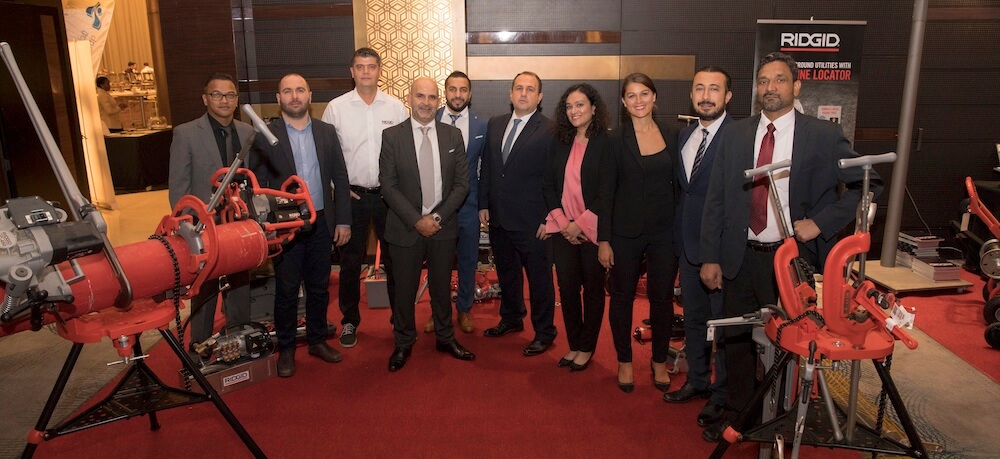 Jaidah Group, in collaboration with RIDGID International, recently organized an exclusive event at the Westin Doha Hotel & Spa to introduce customers in Qatar to a full range of high-quality products. The evening event welcomed 200 of Jaidah Group's most valued customers who enjoyed a celebratory dinner and demonstration.

Jaidah Group Managing Director of the Industrial Supply Division, Altug Okay, and RIDGID's Country Manager for Qatar and Kuwait, Sinan Ozturk presided over the event, which was an opportunity for Jaidah Group's customers to gain first-hand knowledge about RIDGID and its products. They were the first to experience the products and services RIDGID offers in Qatar. Officials from the oil and gas sector as well as the construction sector attended the event as part of their interest in using RIDGID's quality products in their industries.

This collaboration highlights Jaidah Group's continuing commitment to work with international companies to provide the consumers in Qatar with the most innovative and technologically-advanced products. RIDGID is an important brand for Jaidah Group, having worked together for over 30 years.

Altug Okay, Managing Director marked this occasion by saying: "Jaidah Group is proud to bring RIDGID's quality products to the consumers in the State of Qatar. It is of utmost importance for us to collaborate with industry-leading professionals who value quality, efficiency and innovation. It is an honor for us to host such an important event to provide our customers with exclusive access to RIDGID's quality products. I look forward for continued collaboration with the brand."

Adding to that, Sinan Ozturk, the country manager of RIDGID in Qatar and Kuwait said: "We are thankful for Jaidah Group's support of our products and we pride ourselves on providing the best tools for the needs of Jaidah Group's customers."

Jaidah Group offers RIDGID products under three categories, including core products, underground technology and electrical products.