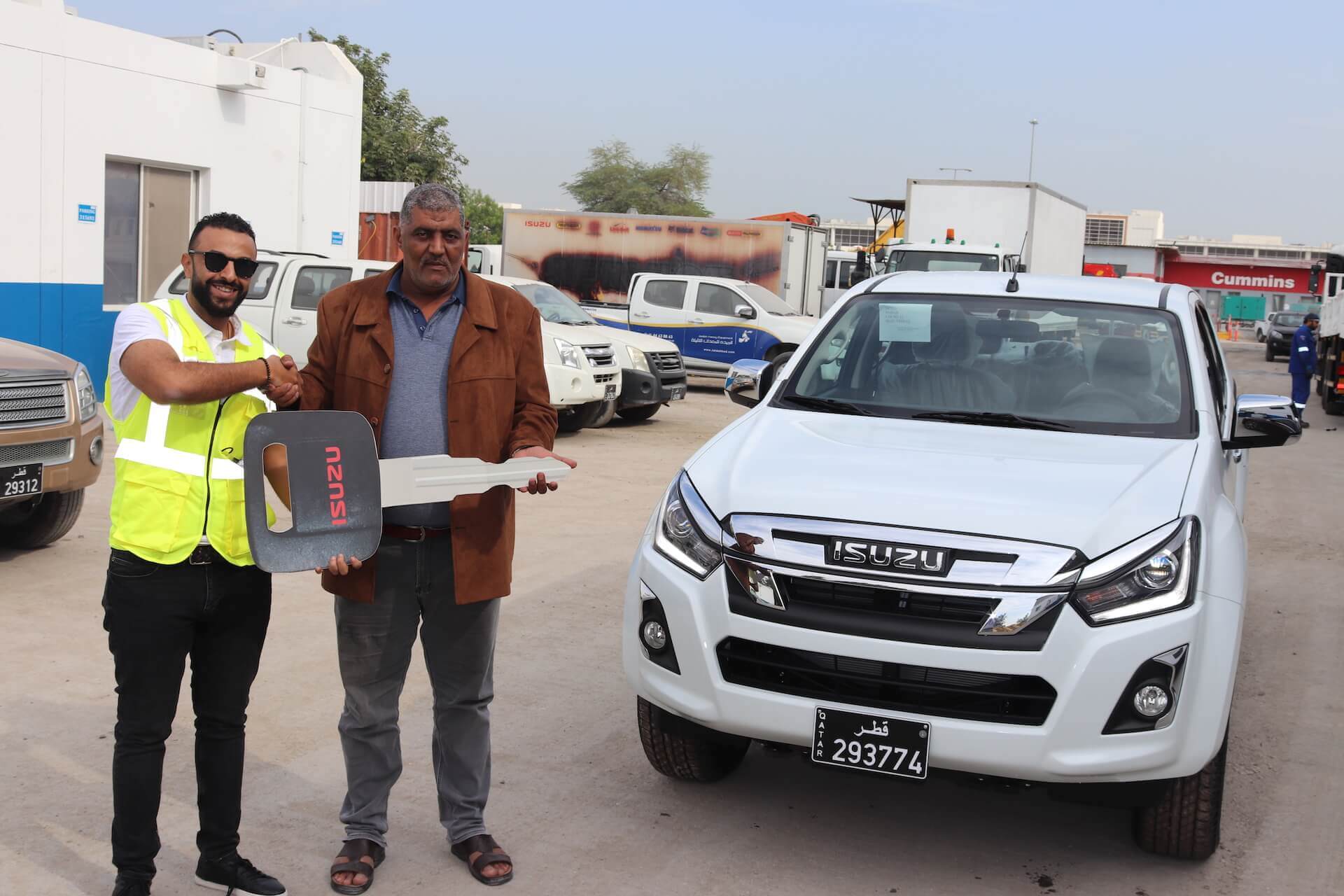 Every business needs an ISUZU Pick-up with Automatic Transmission. Even Wedding Planners.
Qatar based wedding planners 'Al Fardous Wedding Processing Center' took delivery of their Automatic Transmission pick-up ISUZU D-Max IML9077 from Jaidah Group.
This Double cab pick-up has a GVW of 2750 Kg. It is powered by a 4-cylinder 2.999 liter Diesel Engine churning out 163 HP of power. 4X4 drive gives it excellent off-road abilities. It is equipped with ABS and Dual Airbags as safety features. 17" Wheels give increased traction. Special feature of rear camera is also provided.
Whatever your business, If you require a pick-up, ISUZU will do the job for you.
For enquiries contact Hari Subramony 33588645, [email protected]