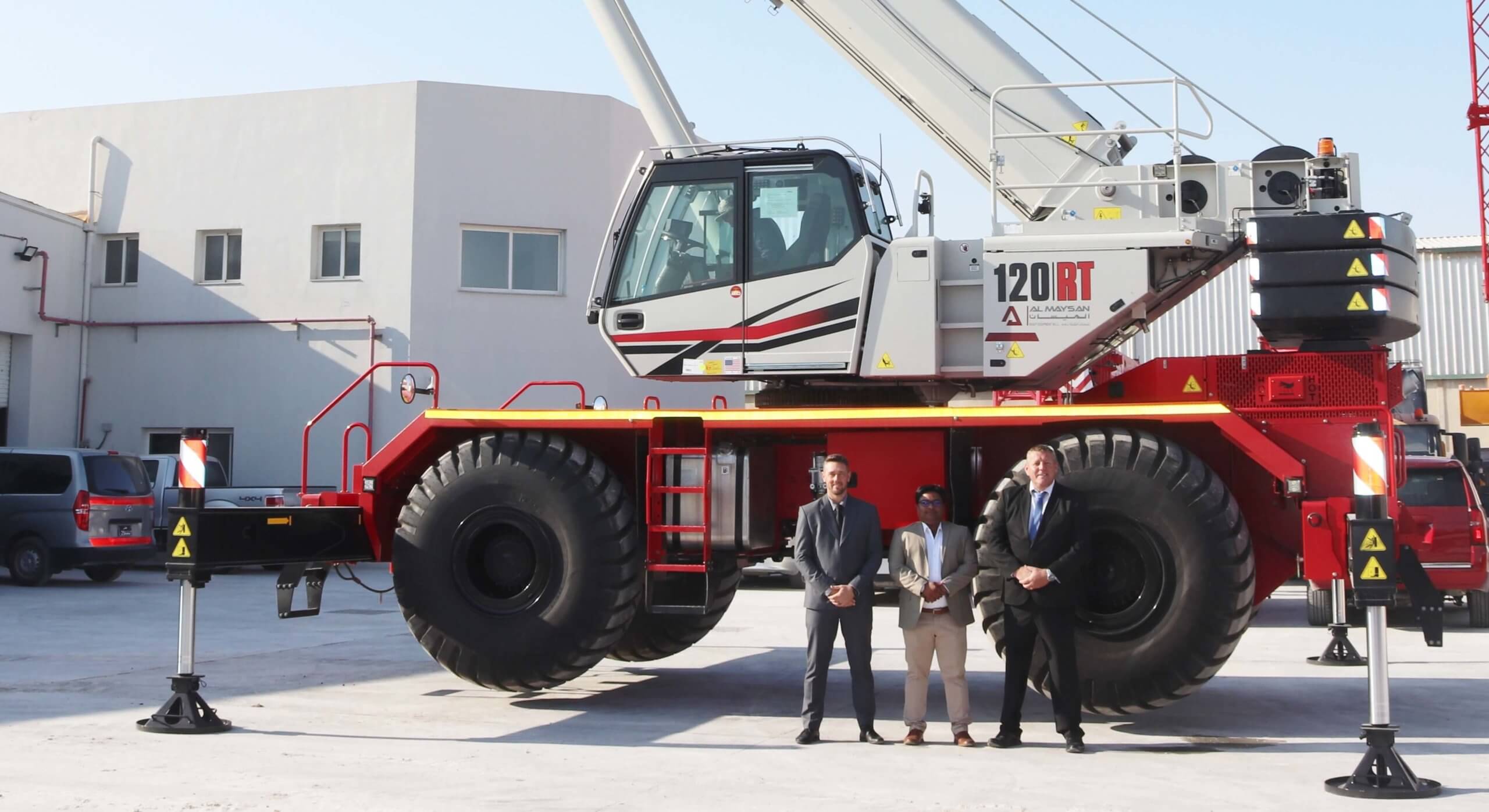 Qatar's first 120-ton rough terrain crane in the equipment rental market, the Link-Belt 120|RT, was launched by Al Maysan Heavy Equipment in a launch event at their yard in Industrial Area. Jaidah Group, the dealer of Link-Belt Cranes in Qatar, supported Al Maysan in this acquisition.
The event was headed by Jaidah Leasing Department's Craig Swartz (General Manager) and Le Roy Botha (Business Development Manager).
Swartz said regarding the launch, "After detailed study of the market requirements, we realized that there was a void to be filled in the high capacity rough terrain crane options available to contracting companies in Qatar. By bringing the USA built Link-Belt 120|RT we are filling this void."
A statement from the Jaidah Group's management said, "Qatar is investing in world class infrastructure to create a dynamic and more diversified economy in which the private sector plays a prominent role. The Qatar National Vision 2030 has been adopted by the country for such sustainable growth. Qatar is also surging forward with its ambitious North Field Expansion (NFE) Project, considered one of the world's largest fully integrated energy projects. Qatar's local industries are likely to gain a significant boost by the NFE Project. By bringing distinctive equipment like the 120|RT crane, Jaidah Group and Al Maysan are ensuring that they are well-placed to provide world-class services, supplies and support."
The Link-Belt 120|RT Rough Terrain crane has true 120-ton lift chart and operating efficiencies. It delivers long reach with 5-section 50mtr main boom. It will make lifting operations easier in construction sites with uneven terrain.